Vehicle presence detection sensor technology enables you to manage your facilities efficiently with real-time, individual vehicle, individual space data. 
Smart Parking is one of the most adopted and fastest growing Smart City Solutions across the world, when used, improves visibility for drivers and parking enforcement officers. More so, it allows organizations to become – Agile, Intelligent and Adaptive.
Sensors embedded in the ground, determine whether the parking spaces are occupied or available. This data is routed wirelessly to a gateway, and relayed to a central cloud-based smart parking platform, to create a real time parking map. Drivers can use this map on their mobile phones to find parking faster and easier. Parking control officers use the map to go directly to the parking violations. This improves their citation enforcement effectiveness.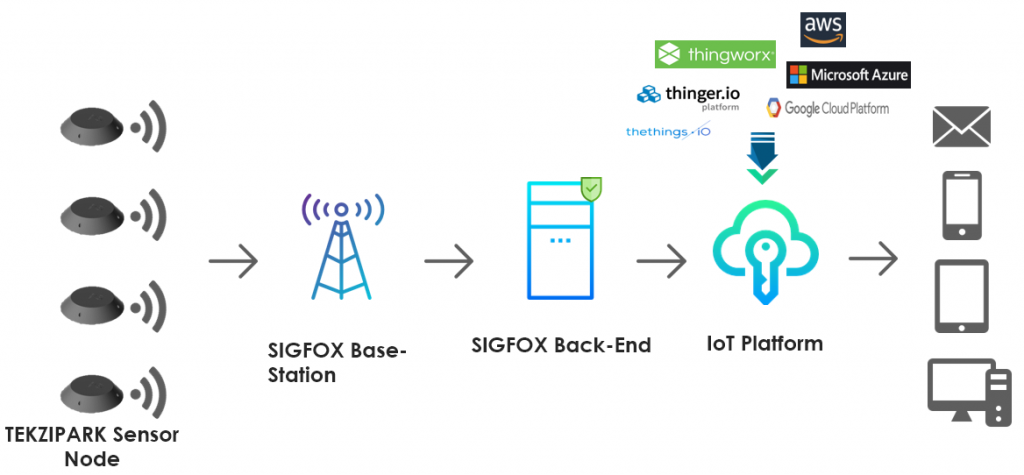 TEKZITEL's smart parking sensor products