TEKZITEL designs and develops IoT devices that use LPWAN, NB-IoT, WiFi as the core technologies for data communication.
Quality is at the centre of our philosophy, that enables us to design and deliver top quality devices that ensure customer satisfaction. We believe, connectivity of things will be a major driving force of the future as the world moves towards optimizing usage of resources, time and productivity.  TEKZITEL is driven by passion in its ethos to achieve outcomes beneficial to businesses and the community.
TEKZITEL is a start-up founded in Sydney, Australia in 2017. We are a business registered with the Australian Securities & Investments Commission.
TEKZITEL was founded by 2 technology professionals driven by the urge to create products that add value to businesses, communities and geographical entities.
Hardware Design – All hardware design for our products is carried out in-house leveraging the strong expertise in embedded systems electronics design and development. In addition to exceptional hardware design skills, our strengths include intelligent analytical thinking and problem solving, particularly in solutions that require thinking outside the box.
Software Design and Development – Backed by years of developing and implementing software for major customers around the globe, the firmware for our products is completely designed and developed by us. Following through the SDLC model, we invest time in developing a strategy for a given problem and work through the planning and development through to testing and implementation. Our testing approach is very comprehensive to ensure our products are delivered as per requirements with zero defects.
Right from conception to block diagramming, PCB layouts and firmware, all hardware and software design and development is done in-house at our facilities in Sydney.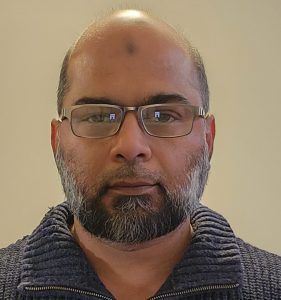 Arif comes from strong background in designing and developing technology solutions for global clients for more that 15 years. He has been developing software solutions for more than a decade gaining a deep understanding of development lifecycles and quality control. Arif has a degree in Electronics Engineering and leveraging upon this has designed hardware and software to address client and product needs.
Get all the latest developments delivered to your email. Updates and news about all our products and developments will be sent to you.